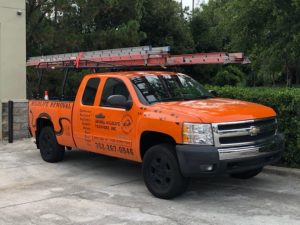 Most Florida homeowners know very well that when they encounter a wild animal on their property, it is best to reach out to licensed professionals for assistance in getting rid of the critter. Often, when an animal no longer lives, some of us would take matters into our own hands by disposing of the animal in the garbage or burying it in our backyard. However, removing a dead animal is not always as simple as that. When you do find yourself in this situation, call for professional assistance as well.
A dead animal no longer seems to be a threat to most since they can no longer attack, scratch, bite or run away. Some would simply wear gloves, pick up the animal carcass, place it in a garbage bag, and put it straight into the trash can. While this is sometimes acceptable especially when you find a small dead critter in your backyard, there's more work needed aside from just finding ways to dispose of the body.
An animal removal contractor with plenty of experience in removing live animals can also help you in removing a dead animal from your property. Aside from actually taking the animal carcass from your property and disposing of it properly, these professionals will also make sure that the area where the dead animal was found will be cleaned and sanitized. Sure, a dead animal can no longer attack you, but they get even more dangerous when they're dead since they carry a lot of viruses and dangerous bacteria that may cause serious sicknesses and diseases.
At Animal Wildlife Trappers, we can help you with dead animal removal as well as attic sanitation, animal damage repair, and animal prevention to avoid the same things happening again in your property. Our team of experts will find out where the critter entered, seal the entry point when necessary, and clean up the area where the animal could have been to prevent spreading diseases that may have been left behind. Our services are available in Orlando, Maitland, Longwood, Winter Park, Lake Mary, and nearby cities in Central Florida. Call us today at 352-267-0546 to get a free estimate.