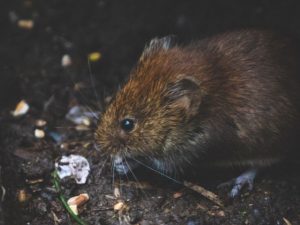 Mice are small critters but can be very damaging in any household. They chew on wires and furniture, eat your food, leave their infectious dropping and urine behind, and so on. When you spot a mouse in your home, no matter how small, do not take this for granted. There could be more of them hiding in areas you haven't checked yet. As early as possible, look for mice removal ways that could get rid of them immediately.
If you have a mouse problem in your household, try the mice removal tips we have for you below:
Keep your home clean at all times. Although a clean home won't necessarily get rid of mice, a dirty one can attract them. When there's food for them lying around and if your home offers enough space for them to hide, they will surely stay there.
Eliminate all possible entry points. From tiny holes in window screens and walls to doors that won't shut down properly, all these could be used by mice to enter your home. Make sure they're all sealed to keep the mice out.
Use mouse traps. If you're looking for DIY mice removal methods, mouse traps can be very useful. We highly discourage poison especially if you have kids and pets and also because a mouse can die due to poisoning while hiding beneath walls and ceilings. It would be difficult to remove them when that happens.
Consider having pets. Cats are known to hunt down mice but dogs are good at catching them too. Many families who have pets indoors do not have mouse problems thanks to their pets.
Call for professional mice removal service. Your best bet when you have a mouse problem is by calling for expert help from your local contractor.
For mice removal Orlando services, Animal Wildlife Trappers is here to help. For many years, we helped numerous households get rid of countless mice in the most humane way possible. Our animal removal Orlando services are available in Maitland, Sanford, Lake Mary, Clermont, Apopka, and surrounding areas. Call us at 352-267-0546 to get a free quote.