Pocket Gopher Removal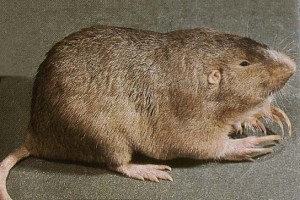 Among the many critters a Florida property owner can find on their yard are pocket gophers. These creatures can cause quite a scare especially for younger children playing in the garden because they look quite similar to rats. In fact, they belong to the same Rodentia order. If you see one or if you believe a gopher might have already built its nest on your property, it is best to call for gopher removal assistance.
Pocket gophers are burrowers that can truly tear up a lawn or yard. They are certainly present in the state of Florida causing headaches for home and business owners. Pocket gophers will create tunnels that can range from a few to hundreds of feet underground. In addition, they are well known for damaging underground utility wires and cables and irrigation pipes.
Signs of a Gopher in Your Property
More often than not, gophers would stay underground. They're nocturnal too so they come out more often at night. It's highly possible for them to be living in your property for quite some time without you noticing them. However, if plants seem to be getting damaged mysteriously overnight, it's time for you to consider the presence of gophers.
A telltale sign that a pocket gopher is present is evidence of horseshoe-shaped mounds in your lawn or garden. They also pose a threat to plants and grasses.
Other signs of a pocket gopher in your yard include:
Barren areas of grass and plants located close to a hole
Dying plants and trees based on their appetite for roots and tubers
Worried and uneasy pets
Gopher Removal In Orlando
Animal Wildlife Trappers offers animal removal services in Orlando and nearby communities in Central Florida. We understand how it can get frustrating for you to deal with these critters on your own. In addition, it can get pretty dangerous too. Although gophers are not known to attack humans on purpose, it is still certainly a possibility. When they feel scared, they may bite as a form of self-defense. Just like other creatures in the Rodentia order, pocket gophers may be rabies carriers and they could bring with them a number of other viruses and diseases too.
We will conduct live-trapping techniques to quickly catch pocket gophers and safely and humanely remove them from your property. We can also employ a number of methods to prevent further infestation and damage to your property. While we make sure that these gophers are completely removed from your property, we will also do our best to keep them from coming back.
For professional assistance in removing gophers, we are the company to call. Aside from Orlando, we are also in Windermere, Ocoee, Lake Mary, Clermont, Apopka, and nearby cities. We offer all kinds of animal removal services. Our team of experts is extensively trained so that each critter removal method is done the most humane and safest way possible. Call Animal Wildlife Trappers today for a free quote at 352-267-0546.