Pocket Gopher Removal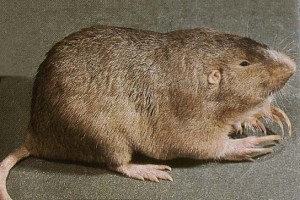 Pocket gophers are burrowers that can truly tear up a lawn or yard and they are certainly present in the state of Florida causing headaches for home and business owners. Pocket gophers will create tunnels that can range from a few to hundreds of feet underground. In addition, they are well known for damaging underground utility wires and cables and irrigation pipes.
Animal Wildlife Trappers will conduct live-trapping techniques to quickly catch pocket gophers and safely and humanely remove them from your property. We can also employ a number of methods to prevent further infestation and damage to your property.
A telltale sign that a pocket gopher is present is evidence of horseshoe-shaped mounds in your lawn or garden. They also pose a threat to plants and grasses.
Other signs of a pocket gopher include:
Barren areas of grass and plants located close to a hole
Dying plants and trees based on their appetite for roots and tubers