Animal Removal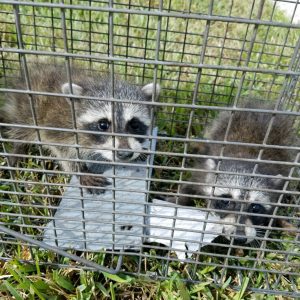 At Animal Wildlife Trappers, we have vast experience with many walks of animal removal throughout Orlando and all of the Central Florida area. We pride ourselves on performing humane animal removal quickly and efficiently, and always at a fair price. We have trained experts in dealing with every possible type of animal that you might encounter in your home, or on your property.
Animal removal is always best undertaken by trained professionals. Our furry friends are often well-meaning, but still, carry many diseases and sometimes instinctual aggression. Even animals that many people think of as domesticated and even good pets, can be aggressive and dangerous in certain circumstances and conditions.
We have been performing animal removal in Orlando and the surrounding areas for many years, and have substantial experience with every type of animal. One of the hallmarks of our company is the idea of humane removal, as our goal is to always provide a positive outcome as a result of the removal. So we will remove, transport, and relocate the friendly critter to the very best environment that we can find, and this is a priority in every phase of the process.
Click on the links below to learn a bit about the ins-and-outs of dealing with each animal:
Humane Animal Removal
At Animal Wildlife Trappers, one of the guiding principles of our work is performing humane animal removal. We make a significant effort on every removal project that we perform to keep the animal's best interest a priority. We always go above and beyond to ensure the removal will not only achieve the homeowner's goal but also improve the life of the removed animal. So we go to great effort to achieve both objectives, and humane removal and relocation is always a top priority.
So many animals that become unwanted pets in our home or on our property carry dangerous diseases. These diseases can not only imperil your family, but also your beloved pets. And many times pets unwittingly attack foreign intruders not realizing the inherent dangers, and this can result in great risk. And if your pet happens to be attacked or bitten, they can then become a risk your children and family. All problems that can be avoided by quickly dealing with the problem using trained professionals like Animal Wildlife Trappers.
So for animal removal in Orlando FL and all of the Central Florida area, call Animal Wildlife Trappers today at 352-267-0546 for a fast and free quote. We perform simple removals like a snake in your garage, as well as more complex removals like a full family of bats that have infested your attic, and everything in between. So there is no job too small or too complex for our trained professionals. And we know that time is of the essence, so we will move quickly to restore your peace of mind.
We have a very wide service area that includes all of the Central Florida area, to include Orlando, Clermont, Groveland, Sanford, Lake Mary, Longwood, Christmas, Lake Nona, Kissimmee, Hunter's Creek, Windermere, Winter Garden, Oakland, Gotha, Apopka, Altamonte Springs, an all of the surrounding areas.