Sparrow Removal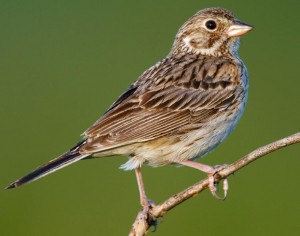 Birds flying in the clear blue skies and perching on trees are certainly beautiful views. However, if there are too many of them and they are drawn to your property specifically, you can end up with damaged property and a whole lot of inconvenience. Among these birds very common to Central Florida homes are sparrows, also called house sparrows. For many property owners, they've become a major nuisance and so they call for sparrow removal services.
Though they would fly around a lot, these sparrows would build nests in many residential and urban areas. These nests can become very messy as they don't only build them on trees, but also under eaves, behind gutters, around signs, and in many other very inconvenient spots.
Why You Need to Call for Sparrow Removal
Hearing birds tweeting non-stop can either be something nice or something very annoying. Especially if you're sleeping in after a very long night at work, hearing them chirping very loudly right outside your bedroom window is something you surely won't appreciate. House sparrows chirp a whole lot, but this is only one of the many reasons why you need to call for sparrow removal. Other more destructive things they do are the following:
Their nests are fire hazards.
Their nests can clog your drain pipes.
Their nests and activities can cause damage to insulation.
Accumulated droppings can pose health risks including the spread of West Nile Virus.
Sparrows compete with native birds for food and nesting spots by evicting them, destroying their eggs, and killing nestlings.
Professional Sparrow Removal Services
As a non-native bird to Florida, it is illegal to trap sparrows and re-release them into the wild. In addition, you have to be extra careful as there are certain sparrow species that is now considered very rare and in danger of becoming extinct, the grasshopper sparrow.
It is best to call on licensed professionals like Animal Wildlife Trappers for sparrow removal. We will trap the birds on your behalf and remove them efficiently. In addition, we will help identify ways in which you can prevent further infestations. We do this by sealing any openings or gaps around the house or building and providing hardware. This is to deter the birds from nesting in common places around your property.
Animal Wildlife Trappers is available in all of Central Florida including Orlando, Maitland, Longwood, Winter Park, Deltona, Sanford, and nearby communities. To get a free quote on removing sparrows, call us at 352-267-0546.