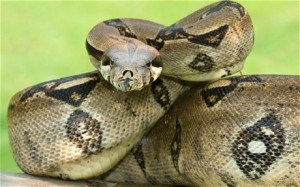 If there's one wild animal that could potentially enter your Florida home that you would never want to deal with, it must be the snake. There are plenty of snake species across the world, some harmless while others deadly enough to kill humans with their poisonous venom. Unfortunately, there are some snakes who would wander into your home without you knowing it. There are cases when they've been around for days without you even knowing about it. It is best to be aware of snake signs so you know when it's time to call for help.
Some people consider snakes as pets. They would have them in their home in a cage without a problem. But if a snake that came from the wild enters your home, it is understandable for you to panic for a bit. You should know that most snakes are scared of humans the same way we are scared of them. But this doesn't give you a reason to handle a snake on your own. You must call snake removal services for assistance.
Snake Signs You Must Know About
So if you haven't encountered the snake but you suspect there might be one in your home, here are some tell-tale snake signs that you should keep in mind.
1. Worried Pets
Whether you have a cat or dog in your home, you must know that they are naturally territorial. If they seem worried or uneasy for some reason, it could be that there's another creature in your home. That creature could be any animal actually. It may be a rat or a bat, but it can also be a snake.
2. Shed Snakeskin
It's not difficult to identify shed snakeskin. If you don't know what looks like at the moment, Google it already because it can be useful knowledge. If you see any of these in your home, then a snake is most likely under one roof as you.
3. Mysterious Disappearance of Other Critters
All snakes are carnivores. They need to eat meat to survive. Many of them prefer live meat such as rodents, rats, and other animals. If you didn't set up a trap for the rats and mice that go scurrying above your attic at night and yet they disappeared, there might just be a snake around that ate them.
If you consider snakes as one of your biggest fears, consider yourself lucky for knowing that they're around without seeing them in the flesh. These tell-tale snake signs may not necessarily automatically mean a snake's presence, but it is best to be safe than sorry. For snake removal in Orlando, Windermere, Ocoee, Lake Mary, Clermont, Apopka, and other nearby cities, call Animal Wildlife Trappers for assistance. For a free quote, you may reach us at 352-267-0546.