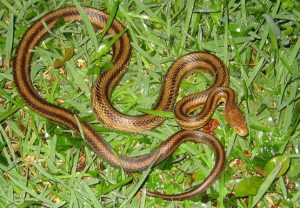 Snakes are not rare in Florida communities. They'd usually creep up to homes and buildings looking for a place to rest and hibernate. While some are non-venomous, others can get very dangerous and even deadly. When you see one in your home, you must call professional snake removal service right away.
While many animal removal companies would come to your home immediately when you call for assistance, it will take time for them to arrive. Unless a snake removal expert lives next door, you probably would have to wait a little longer. Having to sit and wait for an hour or so for help to arrive can get very nerve-racking. Especially when you're dealing with a large and potentially venomous snake, it would be best to stay away.
When a snake is found outdoors, you're probably not going to have to worry much. Just make sure all the windows are tight shut and the doors are closed. Possible entry points should also be secured. The problem gets bigger when you find a snake indoors. So what exactly should you do while waiting for the animal removal expert? Here are some tips:
1. Don't let the snake get out of your sight. Once the snake hides, it will get more difficult for animal removal to find and get rid of it.
2. Don't attack or attempt to kill the snake. When a snake feels threatened, it will most likely attack you. Now is not the time to make bets with yourself on who's going to win the fight — you or the snake.
3. If you have time, try to determine what kind of snake you're dealing with. Estimate its length and identify its color. Go ahead and do a quick search online. By doing so, you would know whether you're dealing with a non-venomous or a poisonous snake.
4. Secure your kids and your pets. Make sure they're out of the snake's reach. Since they're smaller than full-grown adults, the snake will have an easier time attacking them. Furthermore, they'd probably get the snake nervous too, which will provoke it to attack.
5. When you determined that the snake is non-venomous, attempt to drive it outside of the door. You can do this using a long stick or broom. Just make sure you leave a safe distance between you and the snake.
There are plenty more tips on how to react when you find a snake in your home. You must also know what to do in order to keep critters like them out. Take a look at this video below, which gives you some expert advice on how to deal with snakes.
It is always best to call for animal removal assistance when you find a snake in your home. Whether it is found indoors or outdoors, snake removal service must be called. Furthermore, if snakes are common occurrences in your area, go the extra mile of securing your home by sealing cracks, holes, and other possible entry points.
If you need assistance in snake removal, Animal Wildlife Trappers is ready to help. Our service areas include Orlando, Sanford, Lake Mary, Winter Park, Maitland, and nearby communities. We can give you the assurance that we do our critter removal services the most humane way possible. For a free estimate, you make reach us at 352-267-0546.