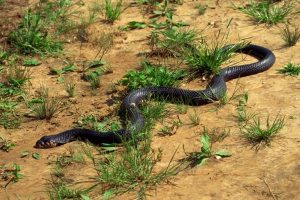 Is there a possibly venomous reptile in your residence? Allow us to start by telling you that although you learn how to trap a snake, it is absolutely dangerous to do it on your own. We highly recommend calling a professional wild animal removal contractor to help you out. More often than not, if dangerous wild animals are found in residences, especially indoors, these incidents are considered emergencies and you can get help immediately – even after hours.
There are many snake traps that you can purchase in stores. Most of them are boxes or cages with very sticky glue so that a snake will have a hard time escaping. While this sounds like an easy thing to set up especially outdoors, it is a completely different story when a snake is found indoors.
You first have to locate the snake. Once again, we are warning you not to try to capture a snake in the house without professional help. But if you have identified its location, close the door behind it and make sure it doesn't have any way out. If a snake is found in the living room or the kitchen or elsewhere that's difficult to lock down, then use a broom, mop or any [very] long stick to push it towards an area where you can keep it trapped such as a closed room or closet. Now it's time for you to call a snake removal Orlando expert for help right away.
Here's one very important information you should know about how to trap a snake – many of the incidents that involve snakebites or injury caused by snakes happen when a non-professional attempt to trap a snake on their own. We couldn't stress enough that this is very risky and requires professional assistance. Call Animal Wildlife Trappers in Orlando for snake removal services. We also service Sanford, Windermere, Ocoee, Lake Mary, and nearby areas. You may reach us at 352-267-0546 for a free estimate.