Bird Removal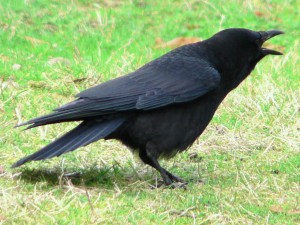 Birds are certainly lovely creatures. In this day and age when there's not much room for nature especially in urban areas, watching birds flying in the sky can be such a beautiful sight. However, they can quickly become a nuisance when they are roosting nearby or getting trapped in inconvenient places within your home or building. Because birds roost on building tops, ledges, signage, and any available perch, they are known to create such a huge mess with all their droppings and feathers. It gets even worse when they find their way indoors.
Because of our warm weather most of the year, a lot of birds love living in the Central Florida area. It is quite common to see pigeons, sparrows, starlings, and even woodpeckers. There are plenty more birds in Orlando and beyond that could sometimes become nuisances to homeowners.
Some property owners don't mind birds flocking to their garden. However, it is understandable how there are many others who would rather call for bird removal services. The most common problems you will encounter when there are birds continually invading your property are the following :
Easily get trapped in attics, chimneys, AC units, and ductwork
Can leave behind droppings, feathers, mites, and fleas
Can cause damage to the home by pecking at the wood
Bird droppings can be caustic and cause damage to stone and metal, including your car and roof
Bird droppings can develop fungal spores which can cause lung disease in humans called histoplasmosis
Professional Bird Removal Services
It's almost never easy to just shoo away birds so they would stay away from your property. It won't be easy to get rid of them completely on your own as well. We get calls from Central Florida property owners for professional bird removal services because we can give you the assurance that we will follow effective humane methods in bird capturing, trapping, and removal.
Our Animal Wildlife Trappers professionals will safely remove and install bird exclusion barriers to prevent disruption or even damage in and around your home or business. While birds are typically harder to control outdoors, there are means to prevent them from perching. We will work with you hand in hand to decide on the best bird prevention strategies that would work in your property.
If birds begin to invade your property or if their droppings and nests are beginning to damage your home and other possessions, it's time to call the experts. Animal Wildlife Trappers offers professional bird removal in the Central Florida area including Orlando, Sanford, Winter Garden, and more. Call us at 352-267-0546 for a free estimate.