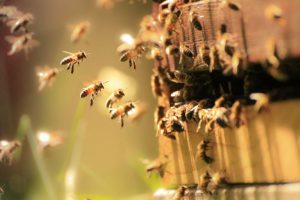 Critters and insects are very common in places where the climate is hot most of the time. Among the insect problems that many Florida homeowners have to deal with are bee infestations. Although bees are generally harmless for as long as you don't bother or destroy their hive, they can be dangerous especially to those who have very sensitive allergic reactions. If you see a beehive in your property, don't wait until someone suffers from a painful and problematic sting. Call for bee pest services right away.
Did you know that as of September 2019, there are around 5,000 registered beekeepers in the Sunshine State? Some of them are backyard beekeepers, others keep bees as a sideline business and there are also those who maintain hundreds of bee colonies, hence, they're considered commercial beekeepers. While they all welcome bees with open arms, many other Florida residents do not appreciate them flying around their property.
Bees are mostly considered just nuisance pests. They rarely bother humans
and would stay outdoors. There could be a few that would enter homes through
open windows, but this problem can easily be solved by installing screens or
shutting the windows tight. Bee stings cause temporary yet sharp pain,
swelling, redness, and itching. Luckily, a lot of people do not show serious
complications when they get stung. However, for those who are stung many times especially
for people who are allergic to bees, these little flying insects can be
life-threatening.
Bee removal is a dangerous procedure especially if you're dealing with an entire colony or a beehive. Some bees build their hives in trees or walls, while others may also be found in vents, pipes, crawlspaces, and other parts of your home's exterior. For bee pest services, make sure you're calling the experts for help. Animal Wildlife Trappers is here for you. We offer animal removal services in Orlando, Lake Mary, Clermont, Apopka, Sanford, and surrounding areas. Call 352-267-0546 to get a free quote!