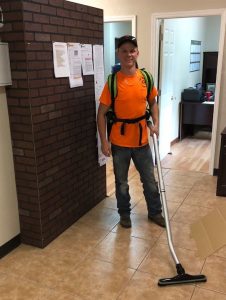 Did critters recently make your attic their shelter? Capturing and removing them are just the first two steps to finally solve your animal problem. The final and most important thing you have to do is to properly clean up and sanitize your attic. While some would just sweep, vacuum, and mop around the area, it is great that you're now looking at some expert attic sanitation tips. This way, you can have the peace of mind and confidence that your attic is truly clean and free from possible sources of diseases and infection.
When wild animals like bats, rats, raccoons, and other critters take shelter in your attic, they usually stay for days. Urine and droppings will be left behind because they obviously wouldn't be cleaning up after themselves. Aside from the filthy odor coming from animal waste, a lot of germs and bacteria could be lying around freely in your attic just waiting to infect you or your family members with serious diseases. Yes, attic sanitation is very important and you shouldn't skip this step at all. To help you out, here are some attic sanitation tips to keep in mind:
Clear the entire area: This is not an easy task especially if you use your attic as storage space. However, you have to make sure that no corner or spot is left uncleaned.
Clean or dispose of dirty items: If you see droppings or urine spots on furniture or other items in your attic, you can attempt to clean them. However, if they are not valuable to you anymore, just dispose of them instead.
Use gloves and proper clothing: It may be extremely warm up in the attic but you have to wear pants, a long-sleeved top, and gloves. Wear a face mask too. Do everything you can to make sure your skin won't touch the animal waste.
Hire attic sanitation experts: Sure, you can clean up your attic on your own, but are you sure it is clean enough? Hire a licensed contractor instead to help you out.
At Animal Wildlife Trappers, we offer tips for sanitizing your attic. You may also hire our team to help you out since we also offer Orlando animal damage repair service to our clients. Our team is well-equipped and experienced in attic sanitation and animal damage cleanup services. We can assure you that you're getting the best services at a fair price. We are available in Orlando, Maitland, Clermont, Apopka, Windermere, and nearby areas in Central Florida. Schedule a free inspection today! Call us at 352-267-0546 to get a free estimate.