Attic Sanitation
The attic is a space for storage, not a raccoon condo!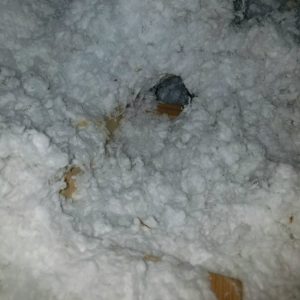 While it traps heat for your home, attic insulation also makes the perfect nest for unwanted wildlife. Attic sanitation in Orlando is a serious consideration if your attic has been invaded by any wild animal. Animals leave behind feces and disease, and some of these contaminants can become airborne over time. So since most homeowners consider their home their castle, it makes sense to keep things sterile. Even though it is in your attic, if you know the potential for materials becoming airborne that have been left by wild animals, it makes sense to make the investment for your family's peace of mind.
Once an animal has entered the attic, it has likely left its mark. In many cases, animals invading an attic or crawl space will leave behind (see photos below):
Urine and feces which becomes absorbed into the insulation
Debris scattered throughout the area
Pheromone scents that can attract more wildlife
Parasites, fleas, and other pathogens
Odors that make their way throughout the rest of your property
Attic Decontamination
Animal Wildlife Trappers will restore your attic to its original condition through a thorough decontamination process involving vacuuming, removal or restoration of insulation, and a medical-grade disinfectant/deodorizer spray. Our disinfectant process is safe and effective and quickly destroys what the wildlife has left behind without impacting the structure of your home or building.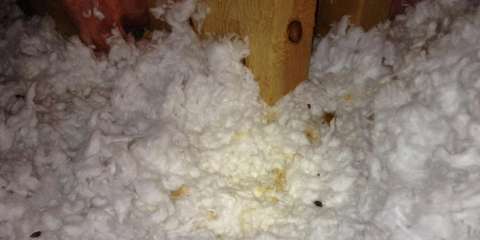 Animal Droppings (Attic)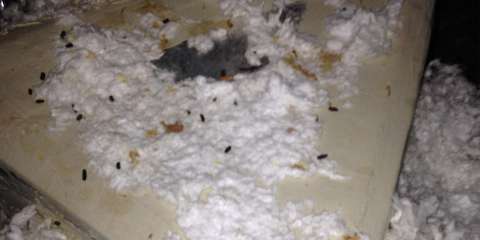 More Animal Droppings (Attic)
Not only will we remove the urine, feces, debris, and other unsightly and unhealthy materials, but the medical-grade disinfectant sterilization is the key to the process. This attic decontamination in Orlando will restore your peace of mind that your home has been made whole and that you once again have a clean, disease-free home.
We perform attic sanitation and attic sterilization in Orlando, Deland, Lake Mary, Apopka, Longwood, Winter Garden, Deltona, Windermere, and the entire Central Florida area.
If your attic space has been invaded by our furry friends from the outdoors, call Animal Wildlife Trappers at 352-267-0546 for Orlando attic sanitation. We can come to your home or business for a free consultation and provide you with a free estimate for complete and thorough sterilization that will make your attic like new!